Details

Written by

Geoff Klassen

Category: Frontpage
Hits: 3284
Hello everyone, just wanted to reach out and let you know that GP moto is slowly adding more suspension services to our menu! We have been dabbling in mountain bike suspension for a few years now, but it has mostly been on a very small scale. As mountain bike use by dirt bikers has grown, so has the demand for a one stop suspension shop. We are trying to work with Fox Canada and Rock Shox Suspension to be able to offer you all the service needs you might have for all your FOX & Rock Shox MTB products. Forks, shocks, seat posts etc.
Covid has put pressure on the bike industry like it has never seen before! Not only are bikes selling out at record numbers, but service needs are through the roof as well. Due to Fox and new Rock Shox products having such high demand, their parts requests have been record breaking and they are doing everything they can to increase production to meet the ever growing demand. GP moto has been in contact with Fox Suspension Services since fall of 2020 and recently Rock Shox to ensure we are doing our best to work through Covid restrictions and parts shortages to do what we can to get all our tooling needs and parts needs sorted out. GP moto has a large selection of custom tooling that is required to work on most common Fox brand forks and dampers as well as popular Rock Shox models. Couple this with being an OFFICIAL
Vorsprung Suspension
dealer, bringing you arguably the most innovative suspension component in recent history, the
Secus
. Every issue we have with air forks is solved with this simple, tiny little device. It will be the best thing you've ever installed on your current Fox or Rock Shox fork, I guarantee it. 
 -Geoff Klassen
Details

Written by

Super User

Category: Frontpage
Hits: 2462
The full page scroll option takes each row of Vertex and sets it to the height of your screen. With the arrow buttons of your keyboard or the vertical scrolling of your mouse the screen will jump to the next section. Each row that has modules published to it will show as the full height of your screen. To demo this check out the homepage of this demo. You can enable on the homepage only or have it show on all pages. We recommend that it shows only on the homepage.
You can place the below code on any DIV directly as a child to <div id="s5_body_padding"> and it will make it show up full screen.
class="s5_slidesection"
The below screenshot shows the admin area under the "layout" area of Vertex. You simply start adding names for the row names and then it will be enabled. Be sure to separate them by commas. You can enable the full page scroll to just show on the homepage only.

Fullscreen scroll navigation that shows on the right hand side of yoursite: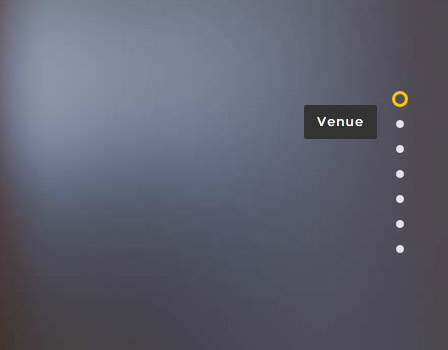 Details

Written by

Super User

Category: Frontpage
Hits: 11013
GP Moto is a small, performance based motorcycle suspension and engine shop that has seen the demands the industry puts on not only our machine but on our bodies too. With the popularity of Moto Movies and top athletes having You Tube vlog channels, we all easily see and realize now how critical it is to have our bodies functioning at a level that's on par with or above our equipment. Neither is more or less important than the other, yet sometimes we spend all of our time and money on bike stuff and neglect mind, body & spirit. We have maintained focus on top quality suspension service, offering custom valving and components from trusted companies like MX Tech, Riders Edge, Race Tech, SKF, and more, but have now added top of the line performance components for your body from ATP Science and RX Bar. Ten years experience building engines and suspension components has kept our customers and racers running strong and winning championships. Hopefully we can help you improve your health and performance off the bike as well as on the bike to better manage fatigue and post race recovery. Body wellness effects all aspects of our lives. Our family operated business offers you everything you need to keep your bike and body running strong. Check out our ATP Product page to get all the latest products and info from ATP Science as well as the RX Bar page to keep you fueled at the track with clean, simple protein bars.
If you have any questions or concerns, feel free to contact us here.
ENGINES: Whether you are needing your valve clearance inspected on your dirt bike or you need a full supersport build on your GSXR600, GP moto has got you covered. GP moto uses the services of Canada's best machine shop, Valley Speed Machine Ltd. From their flow bench to their valve seat cutting equipment, Trevor and the guys at Valley Speed are cutting edge.
Full porting and polishing, crank balancing and re-building, cylinder head machining, valve seat cutting, you name it, they can do it.

SUSPENSION: From basic fork and shock service, to full custom springs and revalves, GP moto can handle all your suspension needs. At GP moto we use only the best shop equipment like an Intercomp spring tester to tooling from Race Tech, MX Tech, Rider's Edge, Snap On, Motion Pro and more!
For dirt we use internal components from SKF, Innteck, Race Tech, MX Tech or Riders Edge Suspension. Valving and hard parts developed and tested by professional off road and motocross racers like Jeremy Wilkey, Paul Thede, Ian McKill and more. Attention to detail and passion shines through in the quality and performance of their stuff. Well known in the world of WP suspension, these companies are also extremely knowledgeable and successful tuning Showa and KYB. Using these companies for our springs, valving and cartridge kits was a no brainer. It's a win-win situation. I have parts I can stand behind 100% while you will be satisfied with the work we provide 100%.

For street/road race we use components from GP Suspension in Oxnard, CA. Renowned through the AMA, AFM, OMRRA and WERA paddock for designing, developing and producing cutting edge piston design and cartridge kits. Their suspension components and knowledge is second to none. GP moto is proud to be a dealer for GP Suspension and continue to use and sell pistons and valving for all of our customers sportbike and Harley needs. This way we can deliver AMA level performance you can enjoy, without having to ship your bike or suspension components to the USA.
Details

Written by

Super User

Category: Frontpage
Hits: 2068
The S5 Open Table module can look up a restaurant available on opentable.com and allow users to make reservations from your site. If you are a restaurant owner you'll just need to signup for an account on opentable.com. Then once you get signed up and configure your restaurant just enter in your restaurant ID code in the admin area of the module. The module will then be able to connect to your restaurant on opentable.com and you'll be ready to start accepting reservations. The module can be viewed at the bottom of this page.